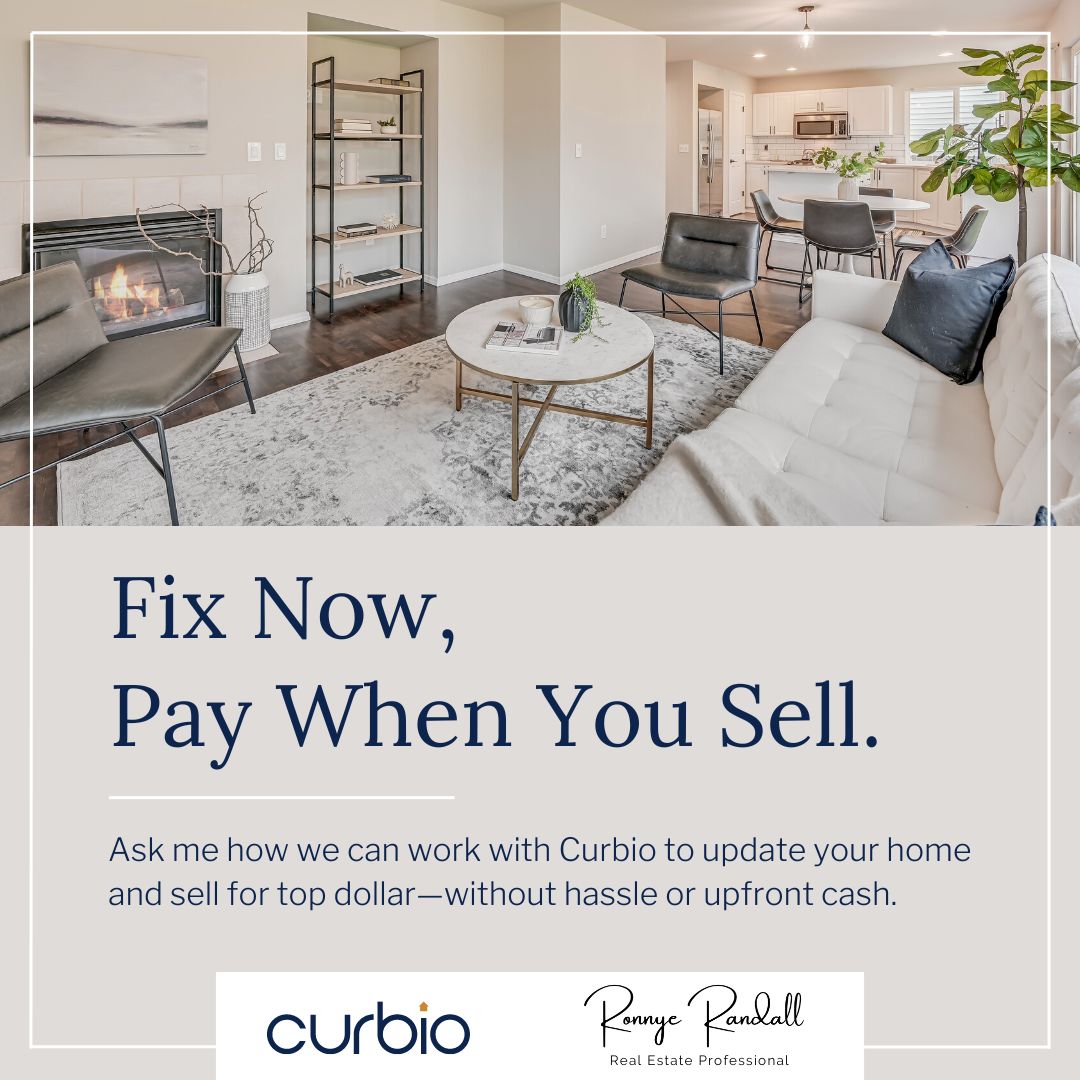 Updating your home before selling will help you sell faster and for more, but the traditional process is slow, unreliable, and risky. With Curbio you can experience a simple, streamlined home improvement solution that eliminates the stress of getting homes market-ready.
100% of the total project cost is deferred until the home sells with no upfront fees, interest charges, credit checks, or progress payments. We simply look at the available equity to determine how much can be spent on pre-listing updates. Deferring payment until closing makes necessary improvements accessible to everyone and allows us to start immediately!
Turnkey & Hassle Free

As the licensed and insured general contractor on every project, we offer an end-to-end service so you can focus on growing your business. Curbio's experienced and professional team moves with a purpose to get you to closing quickly and with peace-of-mind. We remove the hassle from home improvement by providing agents and their sellers with a dedicated Project Manager, who sees to every detail of your project from start to finish.
80% of Americans prefer to buy a move-in-ready home over one that requires updating. Instead of eliminating a huge portion of potential buyers or selling for cheap, let Curbio help.
Homes that are outdated or in need of repair sit on the market longer. Homes updated by Curbio sell 50% faster because they appeal to more buyers and breeze through inspections, avoiding common delays to closing.
Curbio maximizes the seller's ROI on home improvement costs. By making smart home updates before listing, you'll increase your sale price and, more importantly, your net profit from the sale.
Contact me today to get your home market-ready without the hassle, and maximize your profit!